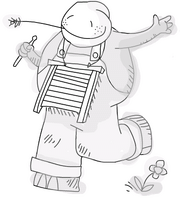 When you're in a delicate situation and don't know what to do, remember that Nobody cares and you can make the most of life by paying no mind to silly little things like major debt and being hunted by the mob. Just say what's happening with pride and end it with "'Isn't that great?'"
I know what you're thinking. How can you solve a problem if you just shove it aside like last week's mail? Stop thinking about it immediately and just say "Isn't that great?" Come on. Do it with me.
I just found out I'm going to die in exactly one sec-
The LHC just caused a black hole and time and space is disintegrating as we know it.
George Bush has just gotten re-elected.
This article is still going on.
There. That wasn't so hard, was it?